Award-winning Australian Documentary bound for Montreal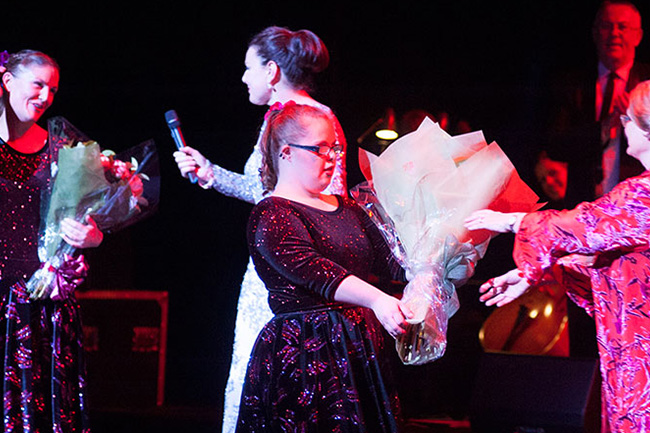 Award-winning Australian Documentary bound for Montreal
SYDNEY, 11 July, 2007
The Music in Me – the debut documentary feature by Sydney filmmakers, Nigel Traill and Anne Kenyon has just been selected for the influential Montreal World Film Festival in Canada.
The Music In Me was recently awarded the prestigious Prix Pierre Salinger Award for Best Documentary at the 24th Annual Avignon Film Festival – the first time an Australian film had been screened in the history of the festival.  The film resonated with the French public and audience members left with tears in their eyes after the screening.
The Music in Me tells the profoundly moving story of 'The Merry Makers' – a unique dance troupe based in Sydney — the majority of whom have some physical or intellectual disability. During the 63-minute documentary feature, the dancers and their families are filmed with engaging tenderness, empathy and candour as they prepare for the biggest show of their lives – a sell-out concert at Sydney's Entertainment Centre.
Having recently returned from France where the film's director Nigel Traill and producer Anne Kenyon received the prestigious award, now the filmmakers are making plans to attend the Montreal World Film Festival which is held from 23rd August – 3rd September 2007.
The film will be screened in the Documentaries of the World section.
Merry Makers Australia
Donations
Donations over $2 are Tax Deductible
Address
PO Box 365,
Wahroonga NSW 2076