Australian Documentary Scoops top award in France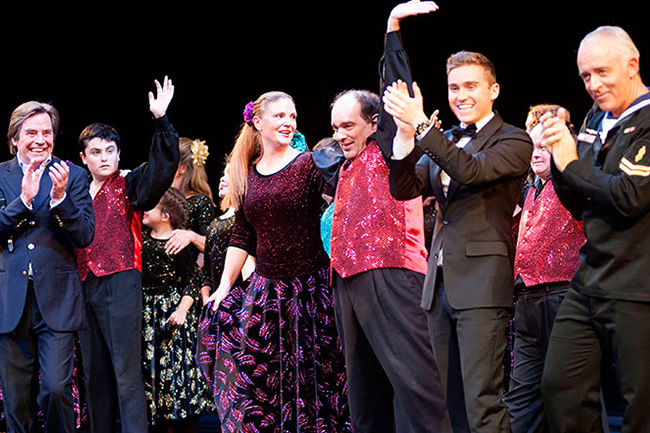 Australian Documentary Scoops top award in France
24 June 2007
The documentary feature film, The Music In Me, has won the prestigious 'Prix Pierre Salinger' at the 2007 Avignon Film Festival.
This is the 24th year of the festival, and The Music in Me is the first Australian film ever to be invited to compete in the week long celebration of film, set in the Provence region of southern France.
"To be invited to this very special event is already a huge honour", said prize-winning director, Nigel Traill. "But to win the prize in the presence of so many other wonderful filmmakers, many of whom we've come to know well over the last few days, is beyond a dream."
The Music in Me is the gentle and moving story of The Merry Makers – a unique group of dancers, most of whom have some intellectual or physical disability. The film follows this inspirational troupe as they get ready for the biggest show of their lives – a sell-out concert at Sydney's Entertainment Centre.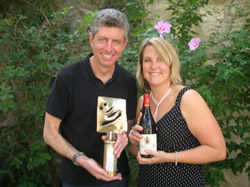 The film's producer Anne Kenyon was thrilled at the award "There will be huge celebrations in Sydney when the Merry Makers hear about this prize.  They are such a fantastic group of people – you cannot help but fall in love with them… and their performances are so professional."
"To have people come up after the screening with tears in their eyes, lets us know that this is a story with universal meaning and appeal", added director Traill. "The film is about the amazing power of the human spirit to overcome hardship, to be set free. It seems that audiences all over the world are transported too. I couldn't be happier."
This is the first feature film for Nigel Traill and Anne Kenyon.
The film's director Nigel Traill & producer Anne Kenyon gratefully acknowledge the generous support of leading fund managers DDH Graham Ltd.
www.ddhgraham.com.au

Merry Makers Australia
Donations
Donations over $2 are Tax Deductible
Address
PO Box 365,
Wahroonga NSW 2076