THANK YOU FROM CANCER COUNCIL 2021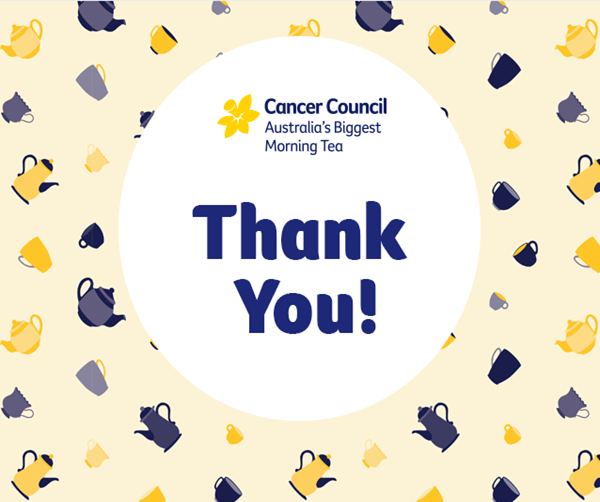 MESSAGE FROM CANCER COUNCIL 2022. 
Dear Merry Makers
We are so grateful to you, your families and friends for your incredible fundraising efforts.
Thank you for going above and beyond this year in support of people all around the country who need our help.
Thank you for standing up on behalf of those affected by cancer, as well as their friends, family and loved ones.
Thank you for digging deep and getting the people you know on board with the dream for a cancer free future.
All the best
Meaghan Bush
National General Manager
Australia's Biggest Morning Tea
Merry Makers Australia
Donations
Donations over $2 are Tax Deductible
Address
PO Box 365,
Wahroonga NSW 2076