THANK YOU FROM CANCER COUNCIL 2020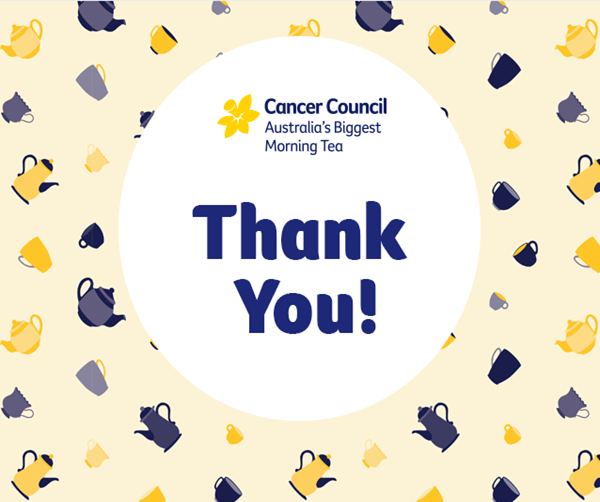 MESSAGE FROM CANCER COUNCIL 2020.
Well, that was certainly a different Biggest Morning Tea year, wasn't it?
When coronavirus began reaching us here in Australia, we knew that things would have to change for Biggest Morning Tea 2020, but never could have imagined just how creative and committed our incredible hosts would be!
It has been a challenging year but we are so grateful to the Merry Makers, their families and friends for rallying and raising an incredible $4,332 for people impacted by cancer.
The Biggest Morning Tea community makes all of us here at Cancer Council so proud!
Merry Makers Australia
Donations
Donations over $2 are Tax Deductible
Address
PO Box 365,
Wahroonga NSW 2076